Cooking with a Peace of Mind
Möwe's smart cooker hob provides you the convenience you deserve. You can enjoy full control of the functions of your Hob, including the individual cooking zones and pre-set timer. It can be switched off with a push of a button anytime, anywhere by using your smartphone application.
Your Möwe cooking hob and hood automatically sync, working hand in hand to ensure a kitchen free from cooking odours. It automatically starts extracting when steam or odours are detected from the cooker hob, switching off once cleared and leaving behind only the aromas of your masterpiece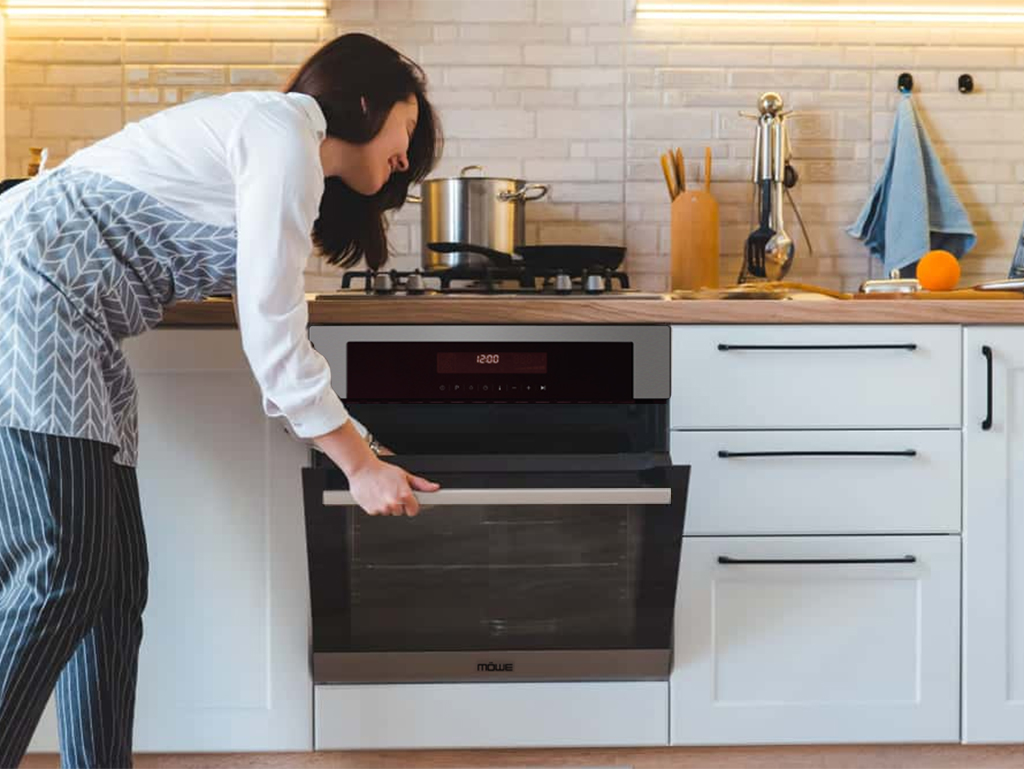 Möwe's smart oven helps you to succeed with your cooking and baking. It stays steady and precise, controlling the temperature your food experiences. Perfect cooking, on the inside and the outside of the food, enhancing flavor and fragrance in every recipe by using your smartphone application.
The kitchen is deemed essential
in every home
Möwe gives you the ability to bring your kitchen to life! With Möwe's smart kitchen appliances – the hob, the hood and the oven – we give you the power to control and monitor your cooking process with just a push of a button. Möwe's smart kitchen appliances have been carefully and deliberately designed to be paired to your smartphone, through which you get the ability to get your kitchen moving!
With Möwe's innovative gas hob, you get access to various smart features, including reminder alert function, remote control abilities, timer function, error notification and data analytic function, to name a few. Through a simple smartphone application, you get the ability to control and level-up your kitchen game.
When paired with Möwe's smart hood, the combo works like magic, giving you a smart yet safe way to cook. The smart hood features a sleek design that matches the hob, making it a truly harmonious pair when it comes to function and fashion. These two paired devices can also help you detect smoke and gas leaks, to truly give you the best and effective kitchen experience. Through smartphone notifications, the smart devices keep you updated on the cooking process as well as any hindrances or risks present.
As for the Möwe smart oven, it is a classic and elegant appliance that is a must have in every kitchen. Through the smartphone application, you can smartly control the oven's settings and set optimal conditions for your food preparations. Stylish and functional, Möwe's smart kitchen appliances are everything you need for the ultimate smart kitchen experience, providing you with convenience, comfort and safety! Take a look at our line of smart kitchen appliances, and take your kitchen game to the next level!